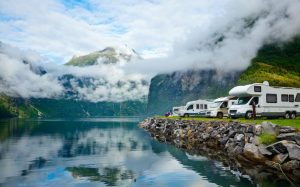 If you need a rubber roof, it's crucial to have a professional take care of the installation for you. While it might be tempting to do the work yourself with DIY guides online, this can be difficult as well as dangerous. Additionally, self-installation of this type of roof can mean an investment that costs more than you anticipated. If you choose to hire a professional instead, you'll enjoy the following benefits.
Professional Results
An experienced roofer will be able to take care of the installation of a rubber roof with ease thanks to their knowledge, training and experience. Ultimately this means you get professional results that are higher quality and more aesthetically beautiful as well.
Smooth Installation Process
With extensive training and knowledge of how to overcome small bumps in the road, roofers can make the entire installation process go as smoothly as possible. If you are on a time crunch or just don't want to spend all of your free time trying to figure out how to do the work yourself, you'll be glad to have a professional on your side.
Security
When the installation is finished, you'll have peace of mind knowing that your roof will be in good shape for a long time to come. If you were to do the work yourself, you wouldn't have this same security. With the investment of the materials, it's best to have them matched with quality installation.
Call Mobile RV Service today (951) 816-1190